Our purpose is to help people and organisations enliven and grow.
We make enlivening learning experiences fashioned to specific organisational needs using face-to-face & digital, coaching, 360 feedback, conference sessions and developmental tools to transfer learning into business as usual.
We balance reflection & action, safety & challenge, emotion & intellect, ideals & practicalities. Learning design is attuned to your organisation's purpose, values & strategic intent (and we'll you help clarify those if they're murky, muddled or missing).
Our Programs.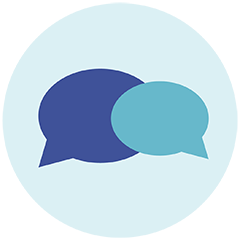 Worthwhile Conversations
Communication shapes results. Strategy lives or dies on the strength of it. Sustainable relationships are built upon it. Sales capability is driven by it. Our communication programs build the capability to have respectful & profitable conversations in the realms of:
Resolving conflict through robust, respectful conversation.
People leadership; delegation, goal setting, development conversations.
Business development conversations from first contact to trusted-advisor.
Constructive performance & feedback conversations up, down & across line.
Coaching conversations.
Influencing skills.
Effective group facilitation.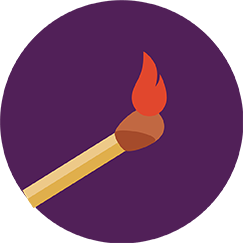 Striking Presentations
Information alone won't captivate an audience, whose attention is distracted by competing forces. We help people find their own unique style, courage and strength of purpose when presenting. We develop the mindset and techniques that 'cut through the noise' to engage the hearts & minds of audiences for maximum impact.
Developing presence.
Memorable storytelling to shape perception.
Balancing structure & spontaneity.
Voice & body language.
Working with performance stress.
Astute use of slide-decks and visual resources.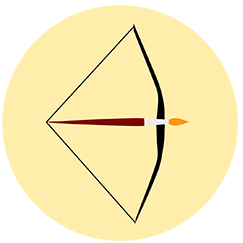 Artful Leadership
The Leadership advice industry presents many templates for leadership including; Charismatic, Commanding, Service, Authentic, Empowering, Enterprise (and others). We help Leaders explore these, and craft their own Leadership identity taking into account their own ideals, organisational strategy and the political & social realities of the culture they work within. Subjects include:
Artful relating: Using social & emotional intelligence to lead people to deliver on strategy.
Presence: Influencing to a result through messaging and dialogue.
Self-awareness: 360° feedback for personal & professional development.
Reputation: Shaping an authentic purpose-driven personal brand.
Resilience: Wellness and mindset for sustainable and wholehearted engagement.
Change: Mapping, mobilising and mindfully managing the journey.
Teaching: When leaders teach, behaviour change can be accelerated via the leaders credibility and practical engagement with change.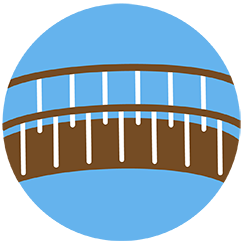 Progressing Culture
Organisational culture is a complex tapestry that doesn't readily change. Rules & regulations alone won't create change – there just aren't enough police! And neither will glossy brand mottos of super-human promise. Our learning forums combine enlivening 'case-study theatre' and group dialogue to lift people out of set viewpoints and genuinely explore targeted cultural & strategic issues. We help participants; make sense of complex realities, personalise organisational values & strategies, and develop behaviours for skilful transformation. Cultural change areas include:
Unconscious Bias, Diversity & Inclusion.
Flexible work.
Risk & Governance.
Safety.
Bullying & Harassment.
Defining and aligning values and ethics.
Resiliency.
Bespoke forums for unique organisational conditions and targeted issues.
The Relating Compass
Influencing, selling, leading, collaborating and stakeholder management can all be improved when people balance assertiveness (causing things to happen) and flexibility (allowing things to unfold). The relating compass is a tool to help people achieve this balance and improve relating skills including:
Understanding the values and behaviours that demonstrate & drive assertiveness and flexibility.
Learning how to recognise and manage the hazards of assertiveness and flexibility, namely; aggression and passivity.
Develop the versatility to toggle between assertiveness and flexibility in complex and challenging situations and relationships.
Learn to recognise how mindset impacts behavior, ergo results, and how to maintain a constructive mindset.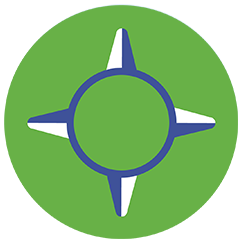 Organisational Coaching
Coaching helps people and teams develop, unlock their creativity & productivity and deliver on strategy. It connects theory, reflection, values and strategy to 'life on the ground.' Coaching solutions can include:
Individual Coaching for improved performance, leadership, emotional intelligence, social intelligence and strategic / systems thinking.
Team Coaching initial for formation, new project launch and team culture change: Teams that establish constructive values & expectations, laugh together, learn together and connect authentically, become stronger and more effective.
Diagnostics for Development: LMAP and The Leadership Circle 360 instrument accredited.
Mindset coaching to surface & navigate self-limiting thinking, and reorientate to productive values and behaviours.
How we do it.
Learning requires more than theoretical knowledge crammed into people's (already taxed) brains. Enlivening Learning blends the following ingredients for striking intellectual and emotional impact, with support tools that help learning coalesce into action.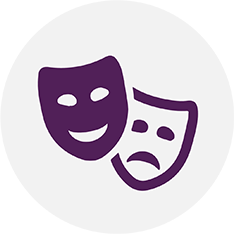 Experiences
Art-based and immersive activities (forum theatre, video, music & interactive case studies) cut through the noise, precisely illustrate behavioural, cultural & emotional truths and spark insight around complex business issues.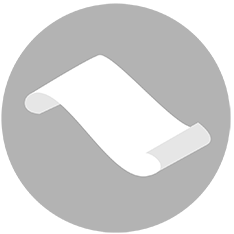 Maps
Maps (theory, research, values charters & learning models) help people make sense of learning and provide 'roadmaps' for development. We draw from diverse methodologies and can also bring your organisation's preferred models to life, linking them to action in the workplace.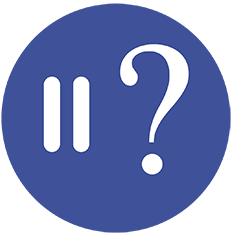 Reflection
Reflection is a combination of calmness & contemplation practices to create mental quiet in the midst of busyness, to 'circuit-break' habitual thinking and make room for insight. Reflection also replenishes the human spirit, helping people swing back into action with better judgement, wholeheartedness and connection to values.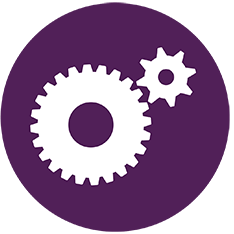 Action
Capability & culture development requires deliberate practice outside of the comfort zone, in both the workshop and the workplace. We put learning into action via skill-building labs, conversation rehearsal, coaching (individual & group), online communities of practice, workplace action-learning and developmental culture-building strategies.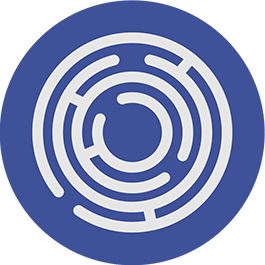 Systems Focus
Whilst developing individuals is important, the best results are possible when the whole system is taken into account. Enlivening Learning engages participants and business stakeholders to address the arenas of:
Self (emotional intelligence & mindset),
Others (interpersonal skills)
Groups (cultural & social awareness)
Systems (structural, cross-functional & developmental know-how).
What does it look like?
take a look at some examples below:
close
Strategy Session
A case study is presented as a 'Forum-theatre' play, illustrating diverse perceptions regarding a tough business issue, followed by a decision-making process. The forum reveals a bias towards one course of action and allows dissenting voices to constructively raise red flags that ordinarily would have been whispered secretly in corridors.
Result:  The final decision is achieved through consensus and with a buy-in 'ripple effect' through the organization in subsequent implementation conversations.
Leading Change
Leaders managing a major change have each undertaken a 360° feedback process. At a face-to-face workshop, a 400-year-old poem is read, which helps participants recognize the universality of their team's emotional reactions to change. A change 'road-map' is introduced with tips and tools to lead people through each stage. A series of follow up team coaching sessions help participants apply their leadership goals through reflection, mindset techniques and skills practice (role play) for ongoing interactions with staff throughout the change.
Result:  This combination of diagnostic, artistic stimulation, mindset and skill-building, enables the leaders to effectively converse with staff and develop the behaviors that will build to a tipping point where change becomes a new reality.
Conference Enabler
An 'edutaining' song is performed live at a conference session about the overhaul of the commercial pricing structure. The custom-made song humorously nails the emotional reality of the change, acknowledging water-cooler-whispers through the razor sharp wit of the lyrics. In the wake of the laughter, an atmosphere of new possibilities emerges.
Result:  People buzz their way into a group ' Open Space' session to become each other's teachers and leaders in co-designing the implementation strategy.
Customer-centric Sales
In a 10-minute digital 'learning bite', a short film illustrates a sales coaching conversation and participants record their opinions on the quality of the coaching. The next week, participants come together for a ½ day session to learn the new company sales model. Participants interact with a professional actor-in-role, to practice embedding the new sales model in their regions through team coaching. Over six months, there are several such learning labs focusing on different skills, with accompanying digital learning bites.
Result:  The sales team leaders develop emotional intelligence to lift their presence & ability to influence their teams to embrace the new model and achieve a better conversion rate.
Challenging Conversations
In a 3-hour module, participants exchange personal examples of tough conversations 'great & grim', collectively establishing the potential of such conversations for good or ill. An actor then portrays a strong personality, behaving unskillfully in a team meeting. Participants interact with the actor-in-role and apply a values-based feedback model. The module is supported by follow up coaching and the development of a formal performance discussion process congruent with the values explored in the workshop.
Result:  The feedback model sticks in the participant's minds, touching their genuine desire to converse with courage, clarity and compassion in the workplace.
Excellent tailored program – great facilitation and highly valuable, thanks!

Tim Bailey

CEO Zurich Australia

Loved the use of live role-play vignettes... captivating and a great learning platform.

Mark Henderson

CFO, Zurich Australia

I had the opportunity to work with Brett Wood during a period of rapid change in our organisation. Brett was able to grasp the breadth of the situation and its consequences in a very rapid manner. I found Brett to be very collaborative and the session delivered the exact outcome which I was looking for. I would be very happy to recommend Brett to anyone wishing to improve the functioning and performance of their team.

Ross Linsley

Area Commercial Director - JAPAC at AbbVi
prev
next