We facilitate enlivening experiences for leaders, teams and groups to support progress on purpose, vision and strategy.
Projects are fashioned to specific needs in face-to-face and virtual settings using coaching, 360 feedback, arts-based learning, self-organisation methods and adult development principles.
Our Services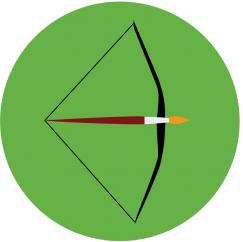 Leadership
What are the strategic outcomes that will be impacted by the quality of Leadership in your organisation? We engage with this question and orientate the project to these aims.
We help individuals and leadership teams to achieve results in communion with others, taking into account ideals, realities and the wider context that leaders influence (and are influenced by). Elements include:
Courageous and meaningful conversation.
Stakeholder perspective taking.
Reflective practice and coaching for insight into action in the direction of vision.
Resilience: Wellness, energy management and human-centred engagement.
Change: Mapping, mobilising and mindfully managing the journey.
360° assessment for insight and development mapping.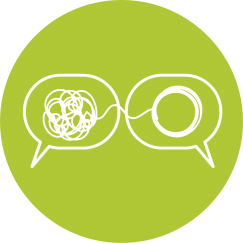 Coaching
For individuals, groups and teams. Coaching guides people on a development process over 3 to 12 months to help them:
Clarify and take action toward their vision and goals.
Develop inner resources to sustain progress and build resilience.
Understand and deliver stakeholder value.

 

Influence and respond to the wider system around them.

 

Develop practices for continued growth.

 

Integrate competence (behaviour) and consciousness (beliefs and outlooks) to make progress on what matters.
Work with mind, heart, body and soul in concert.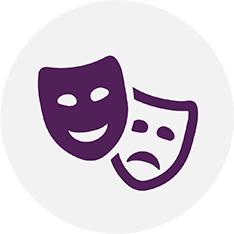 Enlivening Culture Change
Change initiatives are so often built on, and delivered from, the rational mind. But the best laid plans are often thwarted by stronger forces of emotional attitudes and embedded beliefs. When these are brought out into the light of awareness they can be honoured, learnt from and disrupted. Exploring meaning is a prerequisite for meaningful action. Imagine a 'Forum Theatre' case study, researched & developed by professional scriptwriters and actors…
Safely opening

 

the hearts & minds of people in an organisation.
Spring-boarding people into dialogue on current mindsets and new possibilities.
Pointing the way to action in the direction of strategy, values and vision.
Forum Theatre and other arts-based learning methods are signature specialities of Creative Wisdom. Contact us to discuss how we've used them for measurable success and how we can use them for your own targeted cultural issues.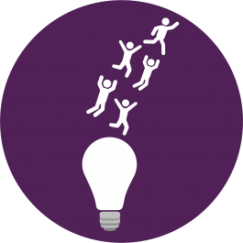 Group Facilitation for Quality Conversation
We facilitate conversations that matter. When people come together to meet there is often a great deal at stake; commercially, politically, emotionally & culturally. Group conversations can produce remarkable results by bringing diverse views into dialogue. Yet contrasting values, competing priorities and good old human flaws can make things tricky. We know how to set up the conditions for success, for 1-to-1 conversation right through to groups of hundreds. Our touchstones methods are Open Space, Circle Work, Future Search, and The Leadership Circle methods which activate people's:
Innate passion.
Desire to care & connect and resolve conflict through robust, respectful conversation.
Discovery of opportunity within conflict.
Ability to self-organise and create pathways forward together.
Excellent tailored program – great facilitation and highly valuable, thanks!

Tim Bailey

CEO Zurich Australia

Loved the use of live role-play vignettes... captivating and a great learning platform.

Mark Henderson

CFO, Zurich Australia

I had the opportunity to work with Brett Wood during a period of rapid change in our organisation. Brett was able to grasp the breadth of the situation and its consequences in a very rapid manner. I found Brett to be very collaborative and the session delivered the exact outcome which I was looking for. I would be very happy to recommend Brett to anyone wishing to improve the functioning and performance of their team.

Ross Linsley

Area Commercial Director - JAPAC at AbbVi

I have not seen anything that would rival the engagement of such a large and diverse group of leaders for that period of time. In regards to the results - I would say [4 months post event] we are about 50% completed with some projects getting off the ground faster than others.

Nicholas Renshaw

Executive Team, Eli Lilly Australia Pty Limited

I have asked Brett to project manage, script and enact some complex and controversial leadership development Forum Theatre scenarios, and in each area he has not only far exceeded what was required, he has made a genuine intellectual and personal contribution to the projects. Brett is a rigorous project manager, an insightful, intelligent and humorous script writer, and as an actor is able to bring a depth of reflective thought and gut feel ability to capture key issues that is remarkable. I thoroughly recommend him as an intellectual colleague, performer and project partner.

Richard Badham

Professor of Management at the Macquarie Graduate School of Management
prev
next
Sign up below for the Brett Robin Wood & Creative Wisdom occasional newsletter