About Brett Robin Wood
Founding director of Creative Wisdom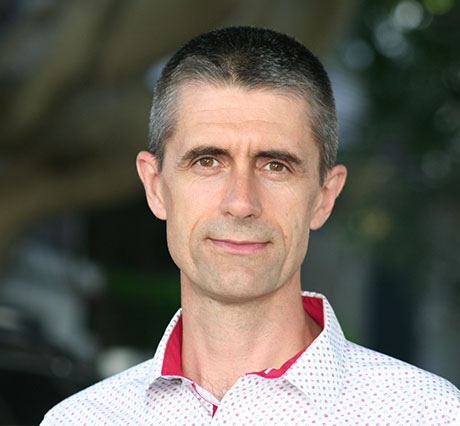 Brett (with a close group of professional associates) help people in organisations achieve quality results and relationships through creativity and human connection. Brett has extensive experience in both the performing arts and business worlds. He draws on the artist's know-how of human behaviour, People Development theory and, business acumen garnered from his work across diverse industries. As a professional singer / songwriter, Brett plays on the Australian folk music scene and has released two albums of original songs.
‪"I have asked Brett to project manage, script and enact some complex and controversial leadership development Forum Theatre scenarios, and in each area he has not only far exceeded what was required, he has made a genuine intellectual and personal contribution to the projects. Brett is a rigorous project manager, an insightful, intelligent and humorous script writer, and as an actor is able to bring a depth of reflective thought and gut feel ability to capture key issues that is remarkable. I thoroughly recommend him as an intellectual colleague, performer and project partner."

Richard Badham

Professor of Management at the Macquarie Graduate School of Management
History & Education
After completing a Bachelor of Education Brett entered the performing arts as a professional actor, musician, community theatre practitioner and leading improvisational theatre performer. In Boston, USA, Brett trained, then worked with, the globally regarded 'Shakespeare & Company.' Brett returned to Australia and joined the teaching staff at the National Institute of Dramatic Art (NIDA), teaching Australia's emerging talent in the Bachelor of Fine Arts (Acting), and also teaching in the NIDA corporate training arm. Next, Brett took on a leadership role at Actors Centre Australia (ACA), where he developed & taught curriculum, directed student productions and managed teaching staff. Doing so, he forged his own successful approach to leadership that he incorporated into a burgeoning consultancy in business education, specialising in Arts-based methodology in combination with academic & action learning. After six years as a principle consultant in a leading creative learning consultancy, in 2015 Brett founded Creative Wisdom Pty Ltd to help individuals & organisations achieve quality results through creativity & human connection.
Qualifications
B.Ed. Education, Drama, English
Certificate IV in Assessment and Workplace Training
HBDI, LMAP, DISC and The Leadership Circle diagnostic accredited
Open Space facilitation practitioner training (Winding Staircase, WA)
GROW coaching trained (Bob Griffiths)
Accredited Facilitator – The Ethics Centre, Sydney
Labyrinth Facilitation – Veriditas Trained